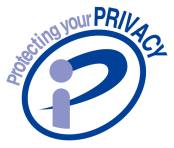 JIPDEC has been operating the "PrivacyMark System"* since April 1st, 1998. We assess anentity's framework and operation for processing of personal information in a secure and appropriate manner, under specific assessment criteria. Entities which meet the standardized requirements for the secure processing of personal information are permitted to use the PrivacyMark registered logo.
To protect personal information, unmanaged technical measures not based on management system procedures are insufficient to prevent any risks. The importance of the Personal Information Protection Management System (PMS) is increasing. PMS protects business operators by minimizing the risk of exposure to personal information breaches, undertakes appropriate measures in case of accidents, and helps to prevent their reoccurrence.
The PrivacyMark System assesses the operation of a PMS by businesses based on the assessment criteria specified by "JIS Q 15001:2017 Personal Information Protection Management System – Requirements".
For businesses, the PrivacyMark System enables those companies to clearly demonstrate, to business partners and their consumers, that they have established and operate a high-level personal information management system on a voluntary basis.
JIPDEC encourages businesses to develop PMS and advises registered PrivacyMark entities on the appropriate measures required to protect personal information. JIPDEC also actively promotes the PrivacyMark System by holding seminars and informing consumers about personal information protection.


*PrivacyMark and PrivacyMark System are registered trademarks.